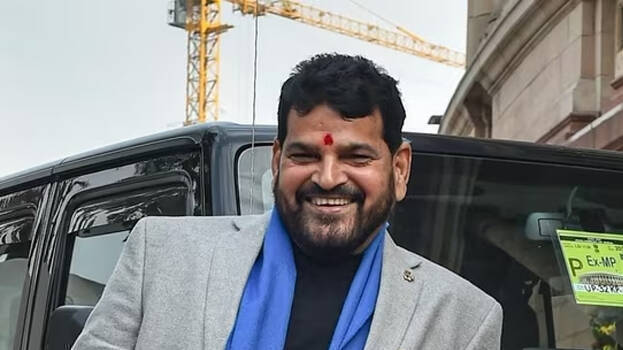 NEW DELHI: National Wrestling Federation President and BJP MP Brij Bhushan Singh said that if the allegations of sexual harassment against him are proved, he will hang himself. He denied all the allegations against him.
'If any of the allegations against me are proved, I will hang myself. If you (wrestlers) have any evidence, present it in the court. I am ready to face any punishment,' he said.

There were reports that the Delhi Police had earlier said that there was no evidence against Brij Bhushan Singh in the sexual harassment complaint. It is reported that there is not enough evidence to arrest Brij Bhushan Singh and that the investigation report will be submitted in the court within 15 days. When this was discussed in a big way, the Delhi Police came out against it. The Delhi Police said the news in the media is wrong and the investigation in the case is progressing very carefully. The police said that they will submit a report only after complete investigation.
The decision of the wrestlers to throw the medals they got for the country in river Ganga in protest against the denial of justice was widely discussed. Farmer leaders intervened and made them withdrew from it. Farmer and Jat leaders informed them that they were with them. With this, they ended the protests and withdrew.