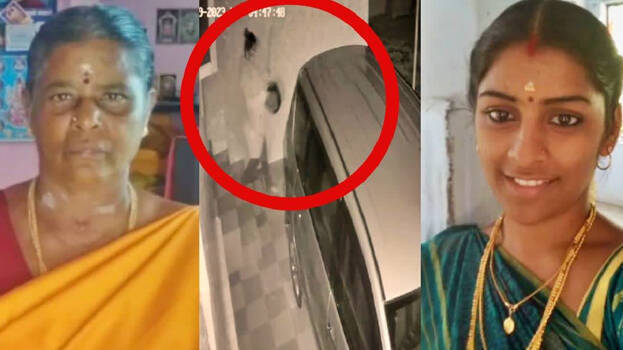 CHENNAI: A woman, who disguised herself as a man and killed her mother-in-law following a family dispute, has been arrested. The victim is Seethalekshmi, wife of Thulukakulam panchayat vice president Shanmugavel. The arrested is their daughter-in-law Mahalakshmi aged (28). As Mahalakshmi had regular arguments with Seethalekshmi, Shanmugavel built a house near his house for his son Ramasamy.

Mahalakshmi, Ramasamy and their two children shifted to the new house. However, the fight between the two continued. Meanwhile, Mahalakshmi attacked her mother-in-law disguised as a man. She came wearing a helmet and a jacket and attacked her with an iron rod. Seethalekshmi sustained serious head injuries and though she was taken to the hospital, her life could not be saved.


The CCTV visuals helped the police to arrest Mahalakshmi, who tried her best to mislead the investigation. Mahalakshmi was the first to rush when Shanmugavel, who was out in the cow shed, screamed for help after seeing his wife lying in a pool of blood. She then tried to claim that her mother-in-law was attacked for the gold chain she was wearing. The CCTV visuals helped the police to nab her. The statements of the neighbours that Seethalekshmi and Mahalakshmi were not on good terms, also turned crucial in the case.