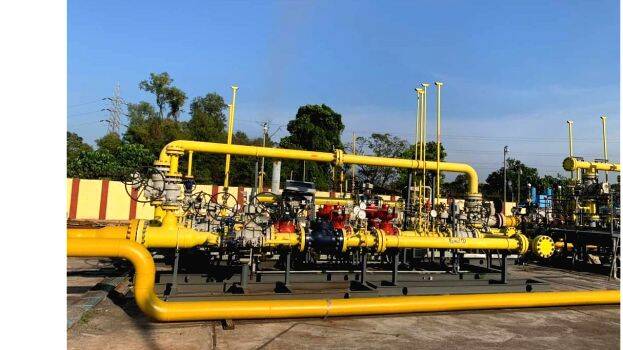 KOCHI: A pipeline will be connecting the cities of Kalamassery in Kochi to Kochuveli in Thiruvananthapuram. The move is part of the city gas scheme which will bring natural gas to the capital Thiruvananthapuram. The construction will culminate in one year time and districts including Alappuahza, Kollam, and Thiruvananthapuram will benefit from the natural gas supply. The city gas can be used in cooking while CNG in abundance will be used for running vehicles. AG and P company will build the pipeline connecting Kochi and Thiruvananthapuram. The current practice sees, tankers reaching gas stations in Cherthala and Thiruvananthapuram and then supplying vehicles with the required CNG.
The gas authority of India is already running pipeline schemes connecting Kochi and Mangalore distributing LNG. The new project will start from the GAIL substation in Kalamassery and will reach AG and P gas stations in Kochuveli.GAIL has confirmed with Keralakaumudi about acquiring approval for the pipeline from the National road authority of India. The approval weighs significance since the pipeline traverses through private lands apart from the national highways.
The pipe will be 12 inches in diameter but will go down to 8 inches when it reaches Thiruvananthapuram. The pipelines will split from the three districts to go to homes supplying cooking gas. The authorities are halting more information regarding the project from reaching the public.