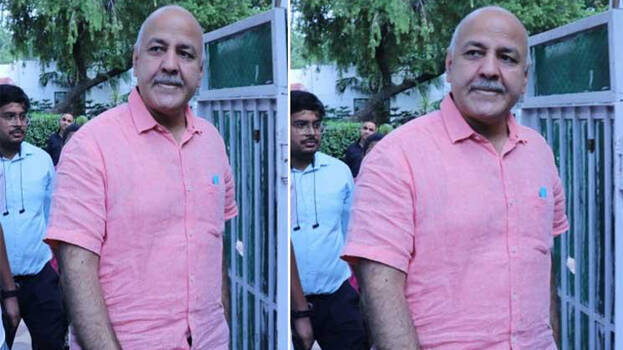 NEW DELHI: Aam Aadmi Party leader Manish Sisodia, who is in jail in the Delhi liquor case, has been granted interim bail for one day to visit his sick wife. The High Court granted bail to Sisodia with strict conditions including not meeting media and not using phone or internet.
The High Court had rejected Sisodia's bail application on the grounds that he is powerful enough to influence witnesses if he is released. Later, after informing about his wife's health condition, he applied for bail again. The court heard the interim bail application and granted bail from 10 am to 5 pm on Saturday.
Meanwhile, while considering the bail plea of Manish Sisodia, the High Court asked why the liquor policy was withdrawn if it was good. Sisodia's lawyer replied that the liquor policy was withdrawn because of the Lt Governor's obstruction. Countering this contention, Additional Solicitor General SV Raju argued that the liquor policy had to be withdrawn due to the revelation of irregularities. The court directed Sisodia's counsel to submit a precise reply to the question.