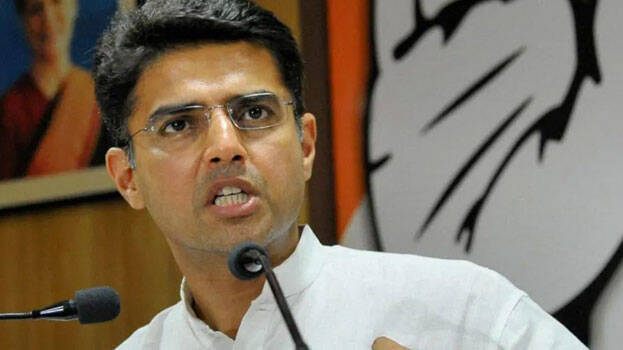 NEW DELHI: Sachin Pilot has been dropping hints of leaving the congress party and forming a new party. Sachin's new decision was prompted by the unresolved disputes in the Rajasthan Congress.

Sources close to Sachin said that he is likely to name his political party Pragatisheel Congress. Its registration proceedings have started. He will make the announcement of his party on his father Rajesh Pilot's death anniversary which falls on June 11.

It is reported that election strategist Prashant Kishore's organization I-PAC is helping Sachin in the formation of the party. I-PAC organized Sachin hunger strike on April 11 demanding action against the corruption of the previous BJP government. I-PAC was also behind Sachin's five-day padayatra from Ajmer to Jaipur held last month.

The high command had held talks between Chief Minister Ashok Gehlot and Sachin Pilot many times when the rift between the two got worse. Finally on May 29, Congress president Mallikarjun Kharge took the initiative and held talks with the two and announced that the problem has ended, but to no avail.