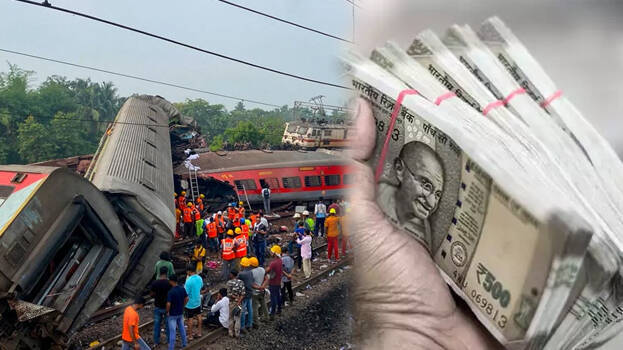 BHUBANESWAR: Woman who tried to claim compensation for her husband's death in a train accident in Balasore, Odisha, has been identified as a scammer. Gitanjali Dutta, a native of Maniabandha in Cuttack district, is the one who attempted the fraud.
Gitanjali Dutta had claimed that her husband Bijay Dutta had died in the train accident on June 2 and had identified his body. However, when the police checked the documents, they found that her claim was false. The police released Geetanjali with a warning after that but her husband filed a complaint at Maniabandha police station later. The police said that the woman is now absconding fearing arrest. Bijay Dutta and Geetanjali have been living separately for the past 13 years.
Bijay asked the police to take strict action against Geetanjali for trying to extort money and fake his death. Maniabandha police station in-charge Basant Kumar Satpati said the police told Bijay to file a complaint at Bahanaga police station in Balasore district.
Meanwhile, Chief Secretary PK Jena has asked the Railways and the Odisha Police to take strict action against those making false claims on the body. Odisha government has announced a compensation of Rs 5 lakh to the families of those who died in the Balasore train accident. In addition, the central government has announced a compensation of Rs 2 lakh, and the railway ministry would pay Rs 10 lakh.