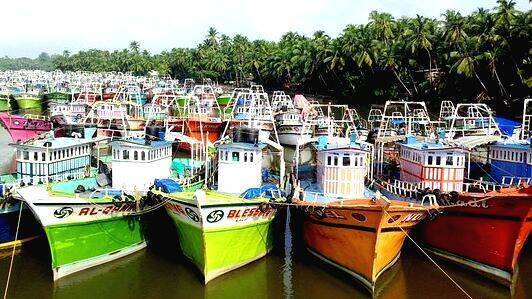 KOLLAM: The ban on trawling is underway since midnight in view of the breeding season of fishes. Deep-sea fishing boats with nets have fishing restrictions till July 31. Traditional boats and inboard boats engaged in surface fishing are not restricted.
About five thousand boats in the state fall under these restrictions. There will be special checks to detect violations.
Now is the time for repairs for boats. The central government had imposed a ban on trawling in seas beyond 12 nautical miles from June 1.