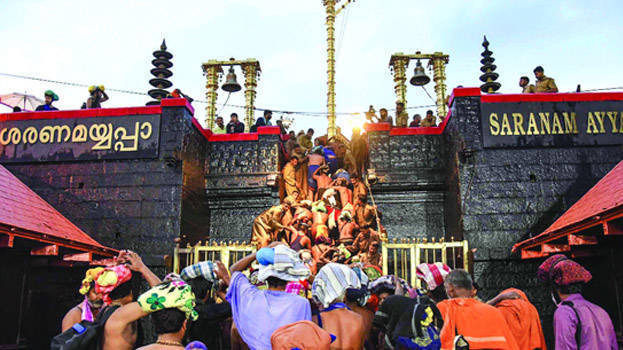 NEW DELHI: The centre informed that there is no immediate legislation on women entry in Sabarimala. A legislation will not be brought to overrule the Supreme Court verdict in protecting the rituals of Sabarimala. Union Minister Ravishankar Prasad clarified the stand while replying to the question of Shashi Tharoor MP.
He gave in writing that there is no immediate legislation when asked whether the government is planning for any legislation to bypass Supreme Court's verdict permitting women of all ages to enter Sabarimala.
The issue is under the consideration of the Supreme Court and after the Supreme Court pronounces the verdict on the review plea, steps will be taken, the minister clarified.