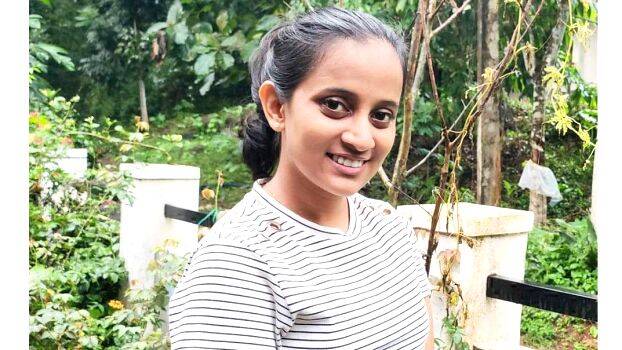 Former president A P J Abdul Kalam in all his oratory masterclasses to students would reiterate one thing in common; 'Never lose the will to achieve bigger things even if you are seated in the most comfortable of abode'
The fire within should not be doused for eternity. It should remain ablaze for anyone to reach the crescendo of success. Late Abdul Kalam's idealogy has been passed down to posterity. Yesterday one news in Kerala elicited the same Kalam quote in many minds. Pala native Sree Lakshmi was simply an exemplar of all that Kalam wanted. She was a nurse in AIIMS living a lucrative life; working in arguably the best hospital in the country and financially remaining sound. Yet, Sree Lakshmi was caught in a muddle over future plans. For years, MBBS was running a carousel in her mind and this yearning took a toll on her last year as she decided to hang up her four-year-old nursing career. She returned to Pala, got enrolled in a coaching center, and has now scored a 672 mark out of 720 in all India NEET exams.
Sree Lakshmi is the daughter of retired KSEB overseer officer Sathishkumar and Kadanad former panchayath member Bindu.
Her schooling was fully at St Sebastian in Pala. Here, Sree Lakshmi excelled in SSLC and 12th standard securing an A+ in all subjects. Eight years back she made an attempt to clear NEET exams but failed to cross the threshold mark level. However, in the same year, to overcome the NEET dismay, she took an entrance in nursing and secured an All India rank of 9. This achievement brought her to the revered corridors of AIIMs where she continued her brilliance in academics. Just after finishing the course, Sree Lakshmi secured a job in AIIMS and served for four years before the MBBS dream decided to call it a day into her nursing career. She even postponed her marriage in a bid to not affect her MBBS preparation.
When she told her parents about quitting her prized job at AIIMS, their countenance had everything of despair. Sree Lakshmi took time to allay tensions within the family and returned to Pala's Brilliance coaching center and toiled hard to secure high marks at the MBBS entrance. She will now join a prominent medical college in Kerala and will make nascent steps toward achieving her big dream.
Sree Lakshmi's story is no precedent. There is a roster of others who worked tirelessly for years dreaming of IAS but saw repeated stumbles for years. Keralakaumudi previously did a story on Vanchiyoor native J Aravind who cracked IFS after seeing the nadir in exams for six years straight. Nowadays, Kerala gets tremors seeing many shocking news of students going puerile and deciding death as the only solace to divert the shame of losing exams. This skewed mindset warrants a change. People including G Aravind and Sree Lakshmi have not just achieved a marvelous feat in academics but have proved that the game of perseverance is the finest victory of all.