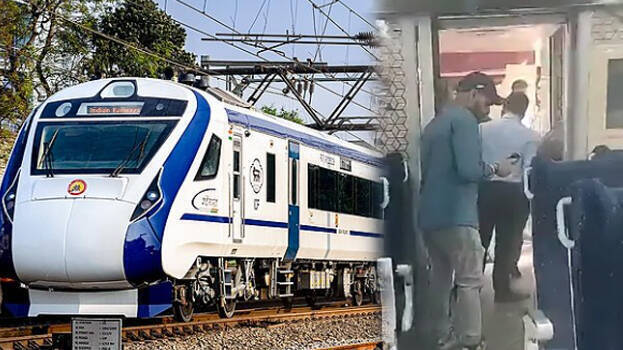 HYDERABAD: Officials nabbed a youth who sneaked into Vande Bharat without taking a ticket. The incident took place in the Vande Bharat train travelling from Tirupati in Andhra Pradesh to Secunderabad. He boarded the train without taking a ticket and then hid inside the toilet.
When the train reached Gudur side, the young man sat inside and smoked a cigarette. The train's fire alarms then sounded and the automatic fire extinguisher went into action by spraying aerosol into the compartment. The panicked passengers informed the train guard using the emergency phone in the compartment. Later the train stopped near Manubulu station.
Then when the officials heard the alarm and checked the coach, they noticed smoke coming from the toilet. When a fire extinguisher was used to break the window pane of the toilet, a man was found sitting inside. After handing over the accused to the police, the journey continued. The accused was found from the C13 coach.