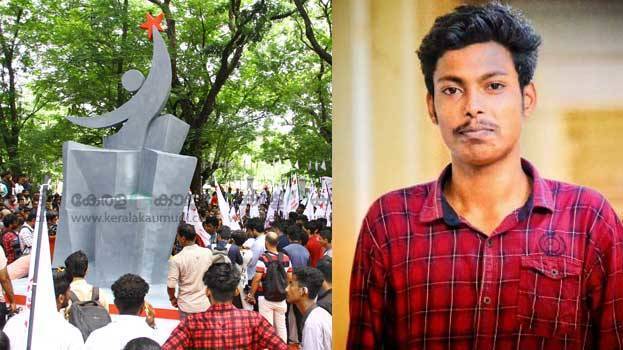 KOCHI: The government informed the Kerala High Court that the memorial of Abhimanyu, erupted on the campus of Maharaja's College, Ernakulam, is illegal. Abhimanyu, a leader of the SFI was stabbed to death on the night of July 1 in 2018. The government said this while considering the case in setting up the memorial for him. The Kerala High Court had earlier directed the government to clarify their stand on the construction of the memorial.
The division bench including Chief Justice asked the government to clarify their stand on the pleas of K M Amjad and Carmel, students against the setting up of the memorial. If permission is not granted are they intending to grant it, the court asked the government to inform them about it. Meantime, the report submitted by the government claimed that the students approached the college governing council after setting up the memorial.
The petitioners alleged that the memorial was set up in Maharajas without the permission of either the government or the college and this would destroy the peace and tranquillity of the campus. However, the state attorney who appeared for the government had stated that the principal had not denied permission to set up the memorial. The government had then clarified that the memorial in his name is an art work. The court had vocally stated that the memorial should be set up with permission.