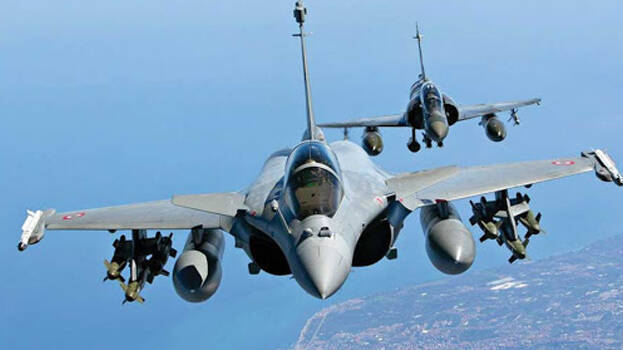 NEW DELHI: After China stirred up a controversy by including parts of Arunachal Pradesh and Ladakh in its map, the Indian Air Force is planning to carry out a major training exercise codenamed Trishul in the region that shares the border with China. According to sources, the IAF will carry out training exercises in the northern sector along the borders with both China and Pakistan.
The military exercise will be carried out from September 4th to 14th under the leadership of the Western Air Command. The Indian Air Force is also putting all its assets on high alert for the G-20 summit to be held on September 9 and 10 where all major global leaders are going to be in the national capital. It is reported that Chinese President Xi Jinping will not attend the summit.
"All major fleets of fighter aircraft including the Rafale, Mirage 2000 and the Su-30MKIs will be participating in the drills along with heavy-lift transport aircraft and choppers including the Chinooks and Apache," IAF officials said.
The Garud Special Forces are also part of the drills where all elements of air power are likely to be exercised in the exercise to be held from September 4 to 14 in the northern sector including Ladakh, Himachal Pradesh, Jammu and Kashmir and Punjab.
Last Monday, China's Ministry of Natural Resources released a controversial map by including Indian territories. India had strongly protested against China's action.
Fighter jets taking part in military exercise: Rafale, Mirage 2000, Sukhoi 30
Transport planes: C17 Globe Master, C130J Super Hercules
Air Lifter: Ilyushin 76
Copters: Chinook, Apache