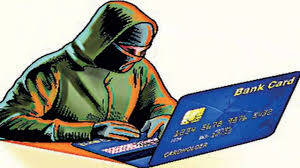 KOCHI: A homemaker from Ernakulam found herself in dire financial straits and resorted to taking a loan of Rs. 5,000 through a mobile app as she had no other option. She managed to repay the loan within one month. However, her relief was short-lived when, a week later she received a distressing message from the app. They threatened to release compromising images unless she made further payments. When she sought legal assistance, she discovered that she was just one of hundreds of women caught in a similar trap. Her complaints to the police yielded no results.
The "Lone App" played a tragic role in the lives of Nijo (40) and his wife Shilpa (32), residents of Kadamakkudy who resorted to taking their own lives along with their two children. Cybersecurity experts reveal that more than a thousand people in the state fall victim to online loan scams daily.
Ordinary people frequently fall into this trap by initially borrowing amounts ranging from Rs 1000 to 5000. The app deducts 20-25 percent from their accounts as processing fees. The app promises to provide larger sums with timely repayments, with the repayment period spanning from seven days to six months. These apps impose extortionate interest rates of 20-40 percent and additional processing charges of 10-25 percent.
Behind these fraudulent loan apps are companies with connections to China. These companies use the bank accounts of unsuspecting individuals in North India to transfer loans and give them a cut of the proceeds. These innocent account holders are unwittingly implicated in these schemes while the real culprits remain at large.
What starts as an attractive way to access money without collateral quickly turns into a nightmare. To download the app from the Play Store, users are required to provide their Aadhaar and Pan Card copies and undergo a video interview. Victims unwittingly grant these apps permissions without a second thought. If a delay in repayment occurs, threats commence. The perpetrators send intimidating messages from hacked numbers. They also morph the victim's face into explicit images and videos, which are then shared on friends' WhatsApp accounts. Even after repayment, they continue to demand further payments.
Unfortunately, only a few of these loan apps possess the Non-Banking Financial Institution (NBFC) license from the Reserve Bank. The lack of accurate information about the individuals behind these extortion apps hinders police investigations. The police have issued warnings against falling victim to these scams.
In recent times, several online loan apps have been removed from the Play Store. However, these apps have now shifted their operations to social media platforms. Social media platforms must also share some responsibility for this issue.
--Adv Geez Jamal, Cyber Legal Expert