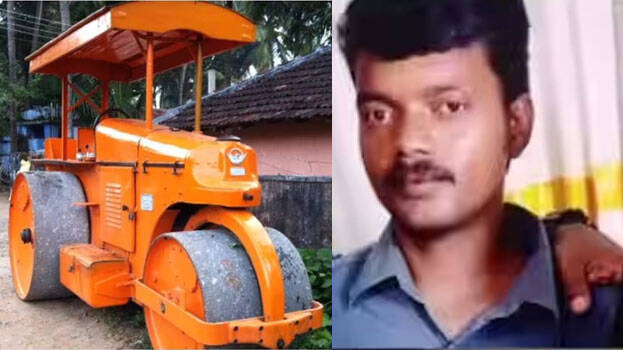 KOLLAM: In a tragic incident a youth has died after a road roller ran over his head. The accident occurred in Anchal, Kollam. The dead has been identified as Vinod(37), a resident of Alayamon. The road roller which was brought for road construction near the bypass road roller went over Vinod's head. The death occurred under the road roller.
According to reports, Vinod was sleeping in front of the vehicle. The driver of the road roller did not see this. It is also reported that Vinod was drunk however there has been no confirmation in this regard. The man driving the road roller told the police that he did not see Vinod as there were no street lights on the bypass.
The police took the body to a private hospital in Anchal. The deceased was later identified when the mobile phone found near the body was examined. The body was shifted to Taluk Hospital Mortuary. Vinod, a tailor, is single. The body will be handed over to the relatives after post-mortem.