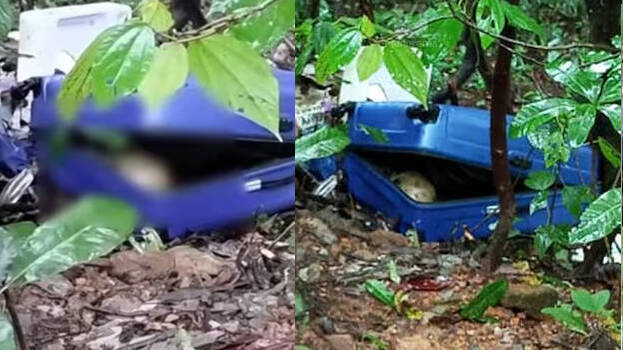 KANNUR: The decomposing body of a woman was discovered on the Thalassery-Kotak Interstate Highway near Makoottam Perumpadi Pass. Unfortunately, her identity could not be established as the body, including the face has significantly decomposed. The police are actively conducting an investigation into this matter. Leading the investigation is a special team under the supervision of Virajpett CI Shivarudra.
As part of the inquiry, the team is also looking into missing person cases from both Kerala and Karnataka. Relatives of individuals who had reported missing cases within the jurisdiction of the Kannavam police station in Kannur district were summoned by the police. However, it has been confirmed that the suitcase containing the body is not connected to the murder.
The trolley bag, containing the dismembered body, was discovered near Ottakolli, approximately 17 kilometres away from Koottupuzha, at the Kerala border. The body had been severed into four pieces. Following the discovery, the police were alerted, an inquest was carried out and the remains were subsequently transferred to the Virajpet Taluka Hospital Mortuary. Notably, the body was found within a new trolley bag originating from the United States. In addition to this, the investigative team also recovered a churidar. The Karnataka Police have indicated that the investigation will extend into Kerala, as this highway serves as a key route from Kannur to Bengaluru.