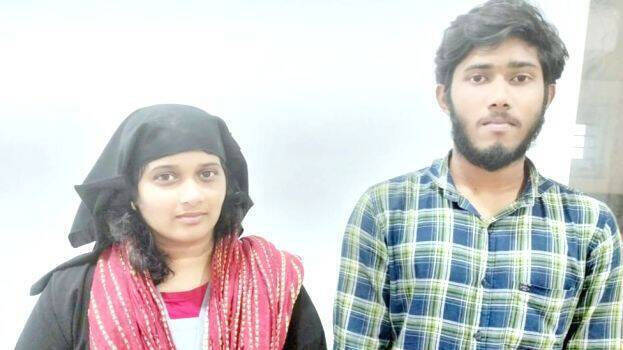 PEERUMEDU: A woman and her son have been arrested for hiring a quotation team to attack her husband. The incident happened at Vallakadavu in Idukki. Abbas of Vallakadavu Karikkannam House was attacked. Abbas' wife Ashira Beevi (39) and his son Muhammed Hasan (19) told police that he was attacked in the name of personal enmity. The Vandiperiyar police have registered a case against them for murder attempt. The police said that an investigation has started for the co-accused.
A group of people came to the house in Vallakadavu and attacked Abbas Saturday early morning at 1.30 am. Initial reports said the attack was by a quotation group. However, according to the police, there were regular fights between Ashira Beevi and Abbas and he used to harass his wife mentally and physically. Unable to bear this, Ashira and her son went to stay with her father in Ernakulam. As per the advice of her neighbour Shemeer, a plan was made to attack her husband. So according to the plan, Ashira Beevi and her son Muhammad Hasan waited at the Vandiperiyar bus stop at 12:30 in the night.

Shemeer and his team arrived in the car and along with the two reached Abbas' house in Vallakadavu. After opening the kitchen door through the window, they returned to Ernakulam. Ashira and son Muhammad Hasan came to the hospital to see Abbas admitted at Kottayam Medical College after attacked and stood there to take care of him. Suspicious of their behavior, the police took both of them into custody for questioning.

The accused were arrested by a team led by Vandiperiyar SHO K Hemant Kumar, principal sub inspector Ajesh, sub inspector T V Raj Mohan, ASIs S Subair, K G Rajendran, P M Niyaz and civil police officer Lijitha V Thomas.