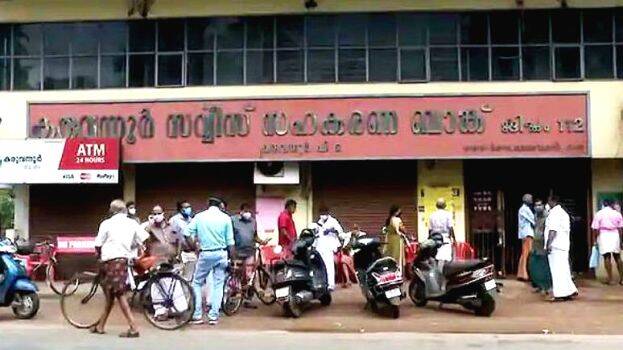 THRISSUR: The police intelligence department reported that the lives of the former local committee members of the CPM who exposed the fraud and irregularities in the Karuvannur Cooperative Bank are under threat. It is reported that the threats are against M V Suresh, who first complained to CPM district secretary Baby John about the irregularities, and TK Shajuthan, a BJP councillor in the Iringalakuda municipal council who left the CPM.
Police have intensified surveillance in front of Suresh's house and at Iringalakuda General Hospital where he is being treated for physical ailments. In 2005, Suresh was the bank's civil station extension counter manager.
In 2015, when a secretary and a female employee complained about taking a loan from a person's investment of Rs 67,500 in Porathissery, bank officials wrote a complaint against Suresh the female employee. He got suspended on 11 November 2015. Following this he left CPM and joined BJP. He was dismissed on 20th August 2018. On January 16, 2019, a complaint was lodged with the Joint Registrar regarding the irregularity.
Shajuthan, who was a member of the Porathissery local committee, had also complained about the irregularity. Two years ago, as per the instructions of the police, CCTV was installed in the house after getting to know about the threat from friends. He became a councillor after joining the BJP.