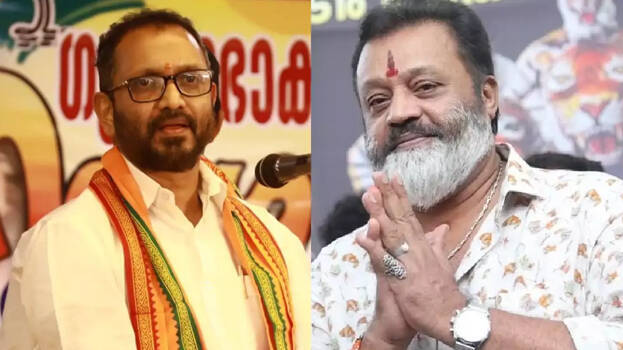 THIRUVANANTHAPURAM: BJP state president K Surendran has dismissed the reports claiming that actor and former MP Suresh Gopi is unhappy with the party leadership for nominating him to the post of the president of Satyajit Ray Film and Television Institute (SRFTI). Surendran also announced that Suresh Gopi will be the BJP candidate in Thrissur. He announced this through his Facebook page.
Surendran stated that Suresh Gopi has already taken up Thrissur and that no one can prevent him from doing so.
'Malayalam channels have been saying blatant lies about Suresh Gopi since morning. It was the 'same' channel that started it as usual. Other channels soon followed like a flock of crows. Don't these people have an obligation to check the facts before giving a piece of news? This is the Congress agenda,' Surendran wrote.
Earlier, Suresh Gopi had said that he would take up the post of SRFTI president only after holding a discussion with the central leaders of the BJP.