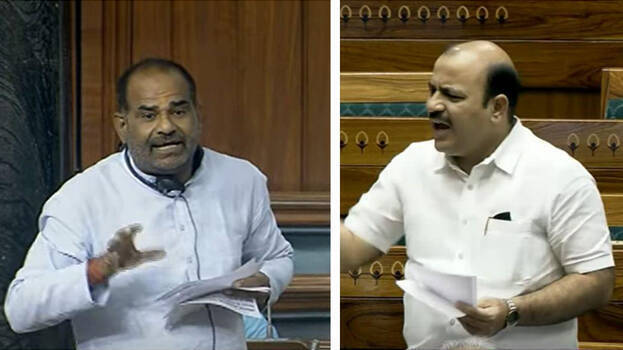 NEW DELHI: BJP MP Ramesh Bidhuri representing South Delhi made derogatory remarks against a fellow MP belonging to the Muslim community. This incident occurred during a debate on Chandrayaan-3 in the Lok Sabha when Bidhuri verbally attacked BSP MP Danish Ali by labelling him as a person with extremist intentions. While Bidhuri was shouting, some people nearby reacted with laughter.
The Congress party promptly demanded the immediate suspension of the BJP MP in response to this incident. Lok Sabha Speaker Om Birla expressed his disapproval of Bidhuri's behaviour. Union Defence Minister and senior BJP leader Rajnath Singh expressed regret over the incident. However, Ramesh Bidhuri defended himself in a statement to national media, claiming that he was provoked by the Bahujan Samajwadi Party MP and that his remarks in Parliament were not inappropriate. Lok Sabha Speaker advised Bidhuri to use respectful language in the future.
It's worth noting that as of now, the BJP has not taken any disciplinary action against Ramesh Bidhuri. Congress leader Jairam Ramesh criticized the Defence Minister's response calling it insincere. Omar Abdullah stated that this incident illustrates the BJP's stance towards Muslims.