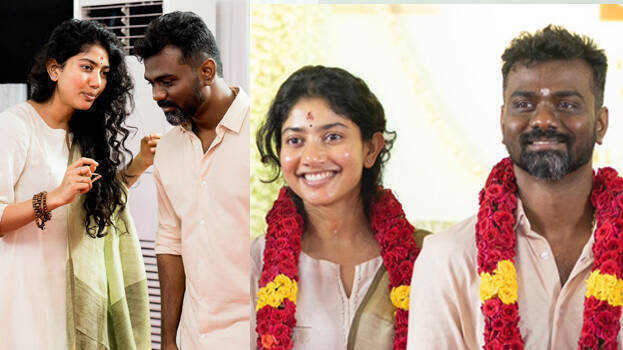 Fans are the necessary druid for any normal actor to achieve the throne of stardom. However, there are also days when these same fans can prove a peril, and actress Sai Pallavi is enduring through such a phase. Recently the 'Premam' actress attended a Pooja function for a film and never did she imagine that the photos from the event would give her cold embarrassment. During the function, every film star was received with garlands and all of them wore it around their neck during the photo session.
However, Sai was standing close to director Rajkumar Periasamy and the photos were willfully cropped by her own fan group. The caption was presumptuous, as it read: "Sai Pallavi is finally married. This yet again proves that love has no colour."
Many people came below the post to heap wishes on the actress for her decision. Some were dubious over the covert wedding and the authenticity of it.
The truth finally saw light only after Sai jotted a note on her Facebook post telling the reality behind the photo. She termed the attempt as "pure vile and disgusting".