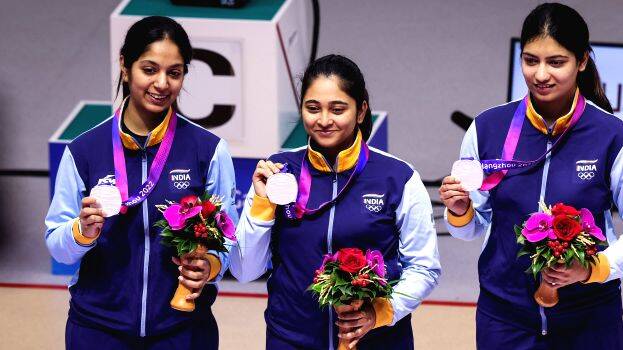 India got off to a good start with three silver and two bronze on the first day of the 19th Asian Games. India started its medal hunt with two silver and one bronze in rowing. In women's shooting, the nation won silver in the team event and bronze in the individual event.
Arjunlal Jatt and Arvind Singh opened the medal table by winning silver in men's lightweight double sculls in rowing. The eight-member men's team, consisting of Neeraj, Naresh, Nitish, Charanjeet, Jaswinder, Bheem, Punit, Ashish and Dhananjay Pandey, won silver in rowing. were in the team. Babulal Yadav and Lekh Ram won bronze in men's pair event.
Mehuli Ghosh, Ashi Chowkse and Ramitha bagged silver in women's 10m air rifle team shooting. Ramita also won bronze in the individual event. India has reached the final in women's cricket and secured a medal.