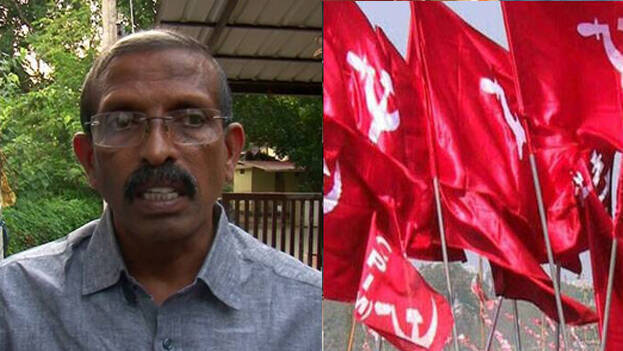 THRISSUR: The CPM issued a statement to protest the arrest of Vadakanchery municipal councilor and CPM leader PR Aravindakshan. According to a statement released by the CPM state secretariat, Aravindakshan was arrested by the ED for exposing their attempt to record a false statement by threatening and beating him.
"The central government is putting forward economic policies that are favourable to corporates. It is the policy of the central government to weaken the co-operative sector which is working as an alternative to it. Part of it is the intervention of the central agencies with the aim of destroying the cooperative sector and the left wing movement which fostered it", the statement reads.
"The party and the state government are trying to further strengthen the cooperative sector. But the central agencies are working to weaken the co-operative movement and the left that stands to strengthen it. Such moves will be directly pursued politically and legally."
Through its statement, the CPM also demands the support of the entire people in the activities to protect the democratic environment and cooperative movement of the country.