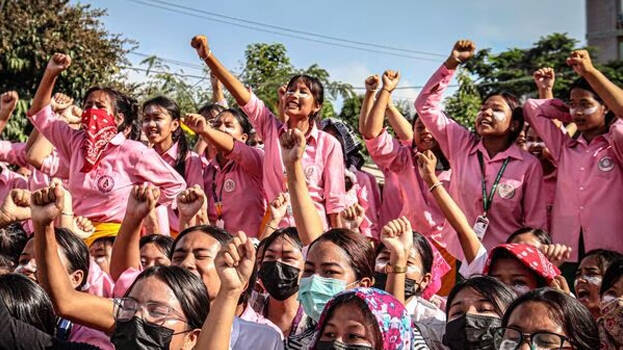 IMPHAL: Violence has broken out in Imphal following the clash between the security forces and the students who protested the killing of two missing students in Manipur. The students marched to the Chief Minister's residence after the photos of the bodies of the two students went viral on social media.
The students held the protest march demanding that the culprits should be arrested, and the bodies should be found and cremated. The students also demanded to discuss their demands with the Chief Minister. Following the stone pelting, the security forces fired tear gas at the students.
45 students were injured in the clash the other day. Following this, a holiday was announced for educational institutions on Wednesday. Ignoring this, the students gathered in schools and held the protests.
Meanwhile, the AFSPA, which gives special powers to the armed forces, has been extended for another six months in Manipur.