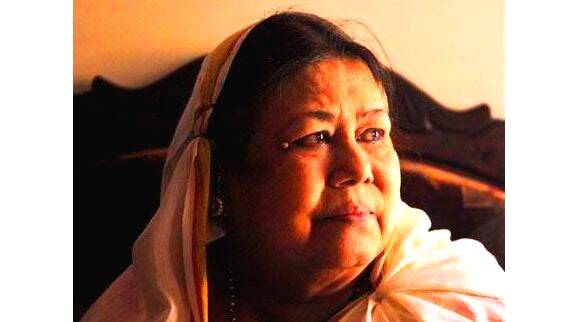 KOZHIKODE: Singer Ramla Begum (86), who won the hearts of fans with her Mappilapattu songs, passed away. Ramla Begum was a singer who broke taboos and performed in several temples. She passed away yesterday evening at her home in Paroppadi, Kozhikode.
Ramla Begum was born on November 3, 1946, in Alappuzha district. She was the youngest of the ten children of Hussain Yusuf and Yamana Mariambivi. Ramla started her musical career by singing Hindi songs. She later rose to prominence as the lead singer of the Alappuzha Azad Music Troupe. At the age of 18, she married P. Abdusalam, a tablist in Azad Music Troupe. Ramla, who actively participated in programs even after her marriage, became a regular presence in Malayalam music venues.
Apart from nearly twenty Islamic stories, she sang and performed stories such as P Kesavadev's Odayil Ninnu, Kalidasa's Shaakunthalam, and Kumaranashan's Nalini, etc in Kadhaprasangam form in several wedding houses and temples. She became a regular presence on stages in Kerala and abroad. Ramla holds the record of presenting Kadhaprasangam in more than 10,000 venues.
She started her foreign programs in 1971 by performing a kadhaprasangam in Singapore with her husband. Ramla was active on the stage till 2018. Also sang on over thirty-five gramophone records and over five hundred cassettes. She has won several awards such as the Sangeet Natak Akademi Award, Kerala Mappila Kala Academy Award, Mahakavi Moyinkutty Vaidyar Memorial Award and Folklore Academy Award.