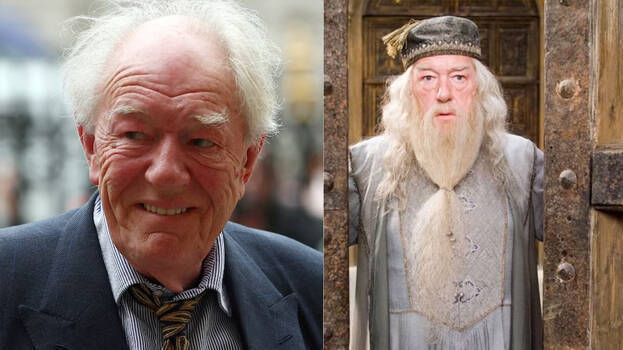 LONDON: British-Irish actor Michael Gambon, best known to global audiences for playing the wise professor Albus Dumbledore in the 'Harry Potter' movie franchise, died aged 82 on Thursday. He had been undergoing treatment in the hospital for pneumonia. Gambon died peacefully in hospital, PA Media reported citing a family statement.
He was very active in television, cinema, and radio theater. He won four Television BAFTAs and an Olivier Award.

Gambon began his acting on the stage in the early 1960s and later moved into TV and film. Hos notable film roles include a psychotic mob leader in Peter Greenaway's 'The Cook, the Thief, His Wife & Her Lover"' in 1989 and the elderly King George V in Tom Hooper's 'The King's Speech' in 2010.
But his best-known role was as Dumbledore in the 'Harry Potter' franchise, a role he took over from the third installment in the eight-movie series after he replaced the late Richard Harris in 2004. Gambon played down the praise for his performance and said he simply played himself "with a stuck-on beard and a long robe".