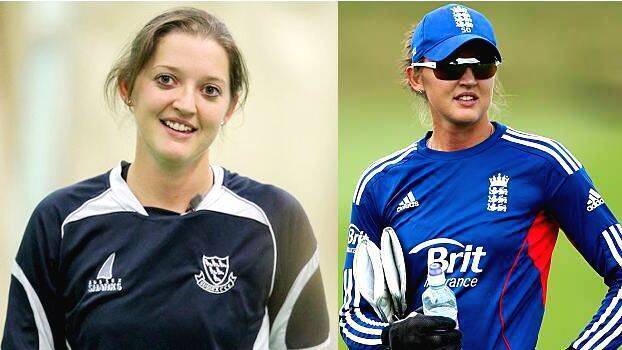 Sarah Taylor has often been praised by many for her exceptional batting and wicket-keeping skills. Now, the England wicketkeeper has stunned her fans by posing nude for a photo shoot.
Sarah, who has taken a break from the English team, was reportedly undergoing treatment for depression, said reports. According to her, the decision to pose nude was made as part of an awareness campaign regarding women's mental health. It is learnt that the cricketer's pictures will be used for the cover page of Women's Health Magazine.
Now, fans and other prominent personalities have come out praising the cricketer for her bold decision. The photo, that went viral online, was posted by the cricketer on her official Instagram page.