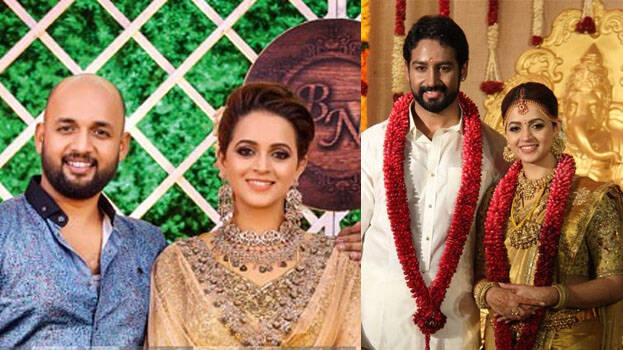 Bhavana is one of the most popular heroines in Malayalam film industry. The actress, who made her debut with Kamal's 'Nammal' has also won made her mark in Tamil, Kannada and Telugu films. She got married to Kannada producer Naveen last year.
Now, Bhavana's brother Jayadev has shared an interesting story about her love affair with Naveen. Jayadev said that Bhavana first revealed about her relationship to him. On hearing the news, he felt very happy as he knew Naveen to be a gentle and nice person. Jayadev also added that he felt much more responsible as their father died around the time of Bhavana's engagement.
According to Jayadev, Bhavana always used to fight with him during childhood. "She was pretty naughty as a child and always caused trouble to me. However I love those troubles and I was sure that she would be by my side with her mischievous acts in spite of her hectic schedule," he added.