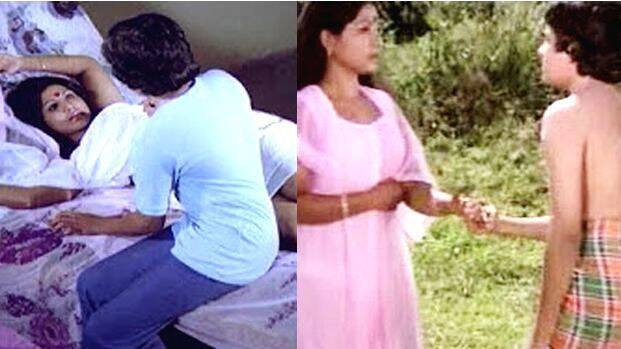 Director Bharathan is widely regarded as a master craftsman in the history of Malayalam cinema. He along with the legendary Padmarajan made the film 'Rathinirvedam' which expressed the sexual feelings and curiosities of the Malayali youth in the best possible way. Even after 41 years of its release, the film continues to influence young filmmakers.
It was singer Krishnachandran who did the role of the central character of 'Pappu' in the film. The actor in a recent interview shared his experience while shooting for the film. He said, "I was a big fan of Bharathettan and had dreamt of doing at least a small role in his film. When he approached me for the lead character of the film I was shocked. I later learnt that it was Padmarajan sir who suggested my name to Bharathettan. they first conducted an audition and selected me. However, Bharathettan then jokingly said to me that I was selected not because he was impressed with my acting skills but of the fact that I actually performed much worse than other participants."
The actor also shared that though he did not feel nervous while facing the camera for the first time, he was indeed afraid to do the intimate scenes with senior actress Jayabharathi. " There was this particular scene where I had to hug Jayabharathi at an outdoor location. I was already tensed to act in that scene with a senior actress like Jayabharathi. Just like adding fuel to the fire, a large crowd had gathered to watch the shoot which made me even more nervous. That is when Bharathettan stepped up to make fun of me. He continued to make fun of me and that eventually helped me to get rid of the tension." Krishnachandran added.
The actor further added he feels proud to be known as the hero of 'Rathinirvedam.' He says, "I never regretted doing the fil. I actually consider myself lucky for doing a role like that at such a young age. I feel both proud and happy whenever I see people talk about Rathinirvedam and Pappu." Krishnachandran also recollected his experience of meeting Bharathan a few days before his death. He said that he was also able to arrange blood for the directed when his condition worsened.