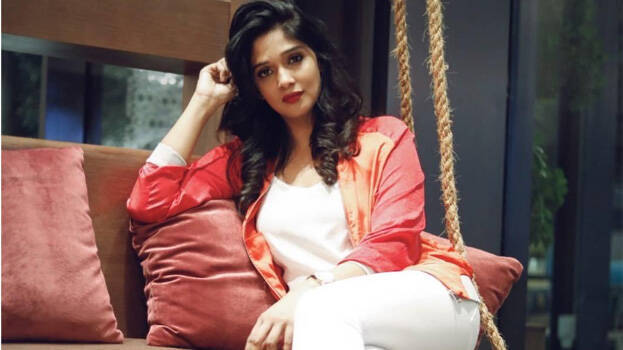 Nyla Usha entered the film industry with Kunjananthante Kada opposite Mammootty in the lead role. Apart from an actress, she is also an anchor, a model and a radio jockey. 'Hello good morning' ... she is a star among the Keralites in Dubai. Even when she shines as a radio jockey, she finds time to get into Malayalam movies with best characters available. She has acted in notable films like Punyalan Agarbattis, Gangster, Fireman, Pathemari, Diwanjimoola Grand Prix, Lucifer etc. The actress acting in a title role in hitmaker Joshy's 'Porinju Mariam Jose' after a gap of four years talks about her bold avatar.
She said, "I feel fortunate to have gotten the chance to act in one of the master director's film. I play the title role in the film. Mariam is a strong character in the film. The director had given me the freedom to embrace the character and do in my own manner. I always think about the magic his films had made. The director of the film attracted her the most. I am fortunate to have been able to act in his film. If I hadn't done this movie, it would have been such a big miss."
My co-stars in the film Joju George and Chemban Vinod are my good friends. I got acquainted with Chemban Vinod on the location of this film but I knew Joju George long time back. I'm happy to have acted with both of them. I was able to do many scenes easily through their friendship. Porinju Mariam Jose is a beautiful scripted film, she said.
I was able to act with two mega stars of the Malayalam film industry. Working with the two was a good experience for me. My debut in Kunjananthante Kada was with Mammooty. Though I had met him earlier as part of radio jockey, I talked to him directly on the sets of this film. He later recommended me to the film industry. During the casting time of Kunjananthante Kada, they wanted an actress who can speak Malayalam fluently. Not only that, she should be able to do live dubbing and study dialogues by heart. Mammootty recommended me for the film.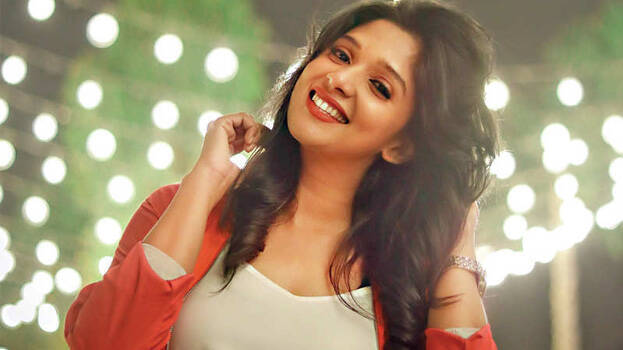 I had met Lalettan earlier. I acted with Lalettan for the first time in Lucifer. Though I had only a day's shoot in Lucifer, I enjoyed doing the scenes with him.
Lalettan and Mammookka are two great pillars of the Malayalam film industry. The two encourages new faces and very down to earth. They will tell us how to do difficult scenes.
My favourite job is that of radio jockey's. I am the morning presenter of hit FM 96.7 in Dubai. I do the job passionately. The show which starts at 6 am in the morning continues for nearly 5 hours. The Keralites in Dubai will hear the show which starts with a 'good morning'. I wish to continue the job and so is television.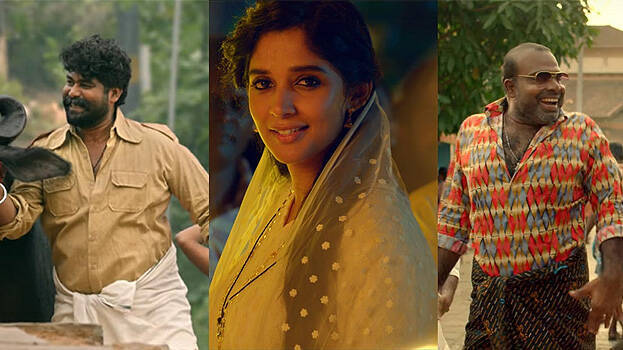 It's been 15 years since I started working as a RJ in Dubai. I was not able to do many films as I am busy with my job here. When I get leave, I do films with good characters and that is why the gap occurs. I do one or two films in a year according to the leave I get. One must be satisfied while doing good films. I choose films only after looking the time and story. The long break occurs not because I am selective. Fireman was one of the films done fastly. I did a bold police officer in the film.
Nyla shared her happiness of meeting UAE vice president and prime minister His Highness Sheikh Mohammed bin Rashid Al Maktoum. She was invited for the Iftar party. Anyone living in Dubai will have the desire of meeting the ruler of Dubai. To those in Dubai, he is more like a God than a king. He is a person of high regard.
However, Dubai has strict procedures. Punishment is guaranteed if illegal things seen. There is a ministry for happiness here.
Dubai is a comfortable and a safe place to live. My father was working here and my native place is Thiruvananthapuram. After my studies in Thiruvananthapuram, I came to Dubai when I was 22. It was when I arrived in Dubai that I felt a little more independent than at home, she said.