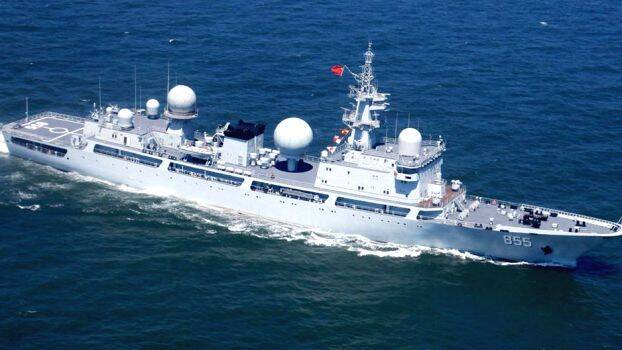 CHENNAI: Intelligence agencies on Sunday issued a warning that China has deployed ships in order to monitor Indian Navy's activity in the Indian ocean. As per sources, the ships have been deployed to collect details regarding various centres and warships belonging to Indian navy.
It has been learnt that China has deployed the spy ship Tiangwangxing for the purpose. The Tiangwangxing is known to possess 815-type modern surveillance system. According to intelligence agencies, the ship was found near the Andaman and Nicobar islands. It must be noted that the Andaman and Nicobar is the most important base of the Indian Air Force.
Following intelligence report, the navy has increased security in the area. It is believed that the ship was deployed by China in order to help Pakistan to be aware of the Indian navy's movement towards Pak navy bases.