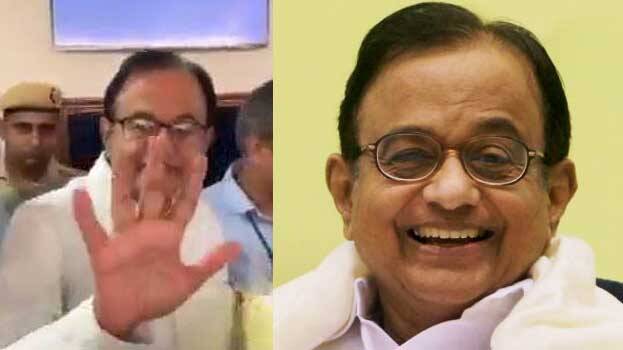 NEW DELHI: Even in CBI custody, former finance minister P Chidambaram took a dig at the NDA government over the slump in GDP growth.
Chidambaram was stepping out of the courtroom, when journalists asked what he had to say about his CBI custody, Chidambaram replied by raising his palm, "Five percent. Do you know what is five percent?"
Chidambaram's son Karthi Chidambaram shared this video and captioned "State of the Indian economy".
The Twitter handle of Indian National Congress also shared this video and captioned "A quick reminder by @PChidambaram_IN on why he's feared by the BJP govt".
GDP growth rate of the nation has gone down to 5 percentage, which is the lowest in seven years. Chidambaram is facing a probe regarding an unlawful transaction with INX media.