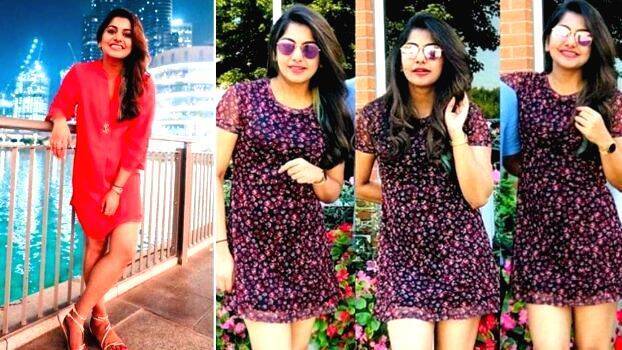 Actress Meera Nandan was one of the actresses who had to face cyberbullying for posting pictures of her in modern dress. Recently, she faced a similar attack online. Now the actress has replied to her haters by posting another glamorous pic on Instagram.
Several actresses like Rajisha Vijayan, Arya, Prayaga, Srinda and Anumol have come in support for her.
Meera Nandan made her debut as Dileep's heroine in the movie 'Mulla'. She was seen in movie like 'Puthiya Mukham', 'Kerala Café', 'Seniors', 'Mallu Singh' and 'Apothecary'. After taking a break from movies, she is now working as a radio jockey in Dubai.