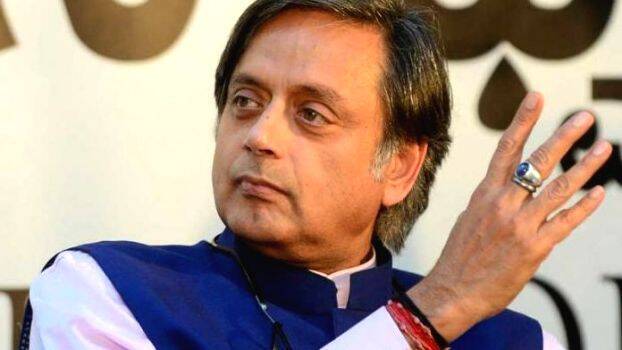 NEW DELHI: Congress MP Shashi Tharoor has once again lashed out against the Congress leadership by stating that he didn't join Congress for a lifelong career. Tharoor was speaking during a Youth Congress function in New Delhi. Earlier, the Congress MP had remarked that the Congress should not adopt the BJP's 'Hindutva Lite' policy in order to win votes in the Hindi heartland of the country.
Tharoor also added that he is not ready to make any compromise regarding his stand in return for seats or votes. "I did not come to the Congress party because I had any lifelong career here. I came because I believed it is the best vehicle for the advancement of the ideas of inclusive and progressive India. We cannot sacrifice those ideas merely for seats or votes," he said.
Earlier, several Congress leaders had criticized Tharoor for praising PM Modi. Some even said that Congress must adopt the 'Hindutva Lite' policy in order to gain more influence in the northern states of the country. Following this, Tharoor had stated that adopting such a policy can only lead to the doom of the Congress party.