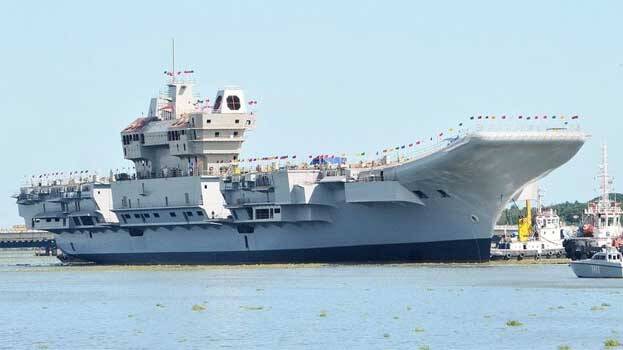 KOCHI: According to latest reports, the police said that theft of hardware and other essentials from the under-construction indigenous aircraft carrier INS Vikrant at Cochin Shipyard is a serious security breach to the country's defence system. The police said that the missing hardware belonged to the crucial control system of the ship and contained the ship's blueprint which is highly confidential. Kochi commissioner Vijay Sakhare has submitted a report regarding the theft to the DGP.
Apart from the Crime Detachment team, Central Intelligence wing has also started questioning the employees at the shipyard. Reports also suggest that the navy and air forces will be appointing special teams to investigate the matter. It has been found that 10 hard disks, three CPUs, three microchips and 6 RAMs went missing after August 28. However, the complaint regarding the theft was filed on September 13. Though an investigation is conducted regarding suspected spy work, the primary investigation also suggests chances of an attempt to cause a business coup.
It is learnt that a total of 52 have permission to enter the area in which the computers are kept. Apart from these 52, another 82 people employed by an outside agency also works on the ship. The police are currently collecting details from all these employees.