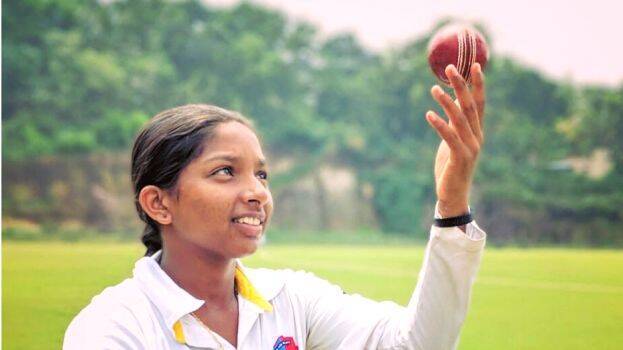 THIRUVANANTHAPURAM: Neither the mockery from the locals nor the scoldings from her family members were able to prevent Minnumani from achieving her goal. The girl, who started playing cricket along with neighborhood boys using a hand made bat, has now become the pride of the entire state by getting selected to India A women's team. By getting selected, Minnumani has become the first Adivasi girl from Kerala to get featured in the India A squad.
The 21-year-old has been selected for the India A team that will tour Bangladesh next month. Minnumani is currently undergoing training at Bengaluru. The all-rounder, who hails from Chomula in Meenangadi, has also been selected for the squad that will take part in the Asia Cup in Sri Lanka.
According to Minnu, her journey so far has been an eventful one. "When I was a kid, my parents told me never to speak with boys, let alone playing cricket with them. However, my passion for the game was so much that I never cared for their warnings and scoldings. Since there was no girls' cricket team in my school, I played with other boys. It was my teacher Elsamma who introduced me to women's cricket and thereby to the district level," she said. A left hand batter and right-hand off-spinner, Minnumani has performed exceptionally well for the state team which helped the selectors to spot her talent.