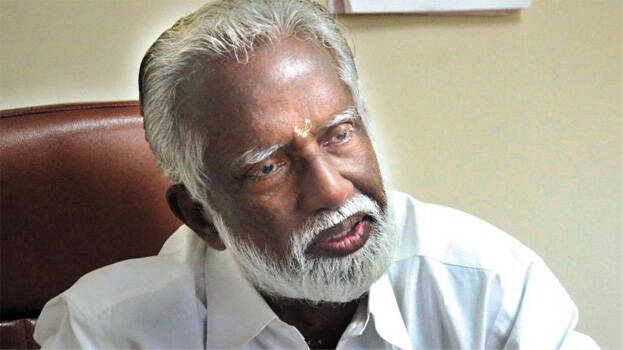 THIRUVANANTHAPURAM: It was not V Muraleedharan who avoided my name from the list of candidates for the Vattiyoorkavu by polls, said Kummanam Rajashekaran. When the central leadership released the list of candidates, Muraleedharan was abroad. Kummanam said this while responding to reports that Muraleedharan's involvement was behind avoiding his name from the list.
Kummanam said, "Even if I don't get a seat or post, I will stick with the party. A list containing the names of three was given to the central leadership. It is quite natural to select one from them. I have already made it clear that whatever the national leadership decides, will accept it."
"Those who say that Muraleedharan is behind avoiding my name from the list are trying to create a rift in the party. They all will be disappointed. V Muraleedharan is my intimate friend. He does not involve in these kind of things. The party decision is our life. People like me are unconditional political activists. I am always with the party even if I don't get a seat or a post. Will work for the victory of Vattiyoorkavu", he said.