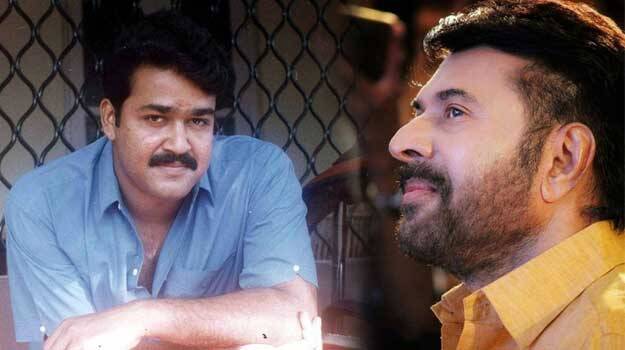 Malayalis need no introduction to Mammootty and Mohanlal-the pride of Malayalam Cinema. They form an irreplaceable part of our cinema for the past 40 years. They have also acted together in more than 50 movies.
No.20 Madras Mail was one such movie in which they acted together. Mammootty played an important role in the movie directed by Joshiy and penned by Dennis Joseph with Mohanlal in the lead. There is an interesting story behind his extended cameo role in the movie. In an interview to a media, Dennis Joseph spoke about this.
Dennis' words:
"On the previous day of the film's shooting, Mohanlal came to my room and talked about the script. There is a special character in the film. Mohanlal and his friends get aboard a train to Chennai to watch a cricket match. A celebrity film actor is also a passenger on this train. We actually thought about Jagathy Sreekumar in this role who eventually helps the characters played by Mohanlal and others when they get trapped in a murder case",
"There is also an important TTR role in the film. Mohanlal came up with a suggestion. Let's give the TTR role to Jagathy chettan and make Mammukka the celebrity passenger in the train-he said. I was silent for a moment. Then I said that Mammukka would be nice. But the question remained-will Mammukka do it? I told Lal to ask Mammukka about this"
"Oh no, I'm not going to do it. He will swear at me. Let's make Joshiy sir call him-Mohanlal said. But Joshiy was also reluctant to tell Mammootty about this. At last, I decided to tell this to Mammukka by myself. I started by saying that we are planning to develop Jagathy's character. Mammukka suddenly said he'll do it. Tell Joshiy I'm okay to do it-Mammukka said"
After hanging up the phone, Mohanlal and I were shocked. Was he serious or said it jokingly-we were confused. However, at night Joshiy called him again and confirmed it.