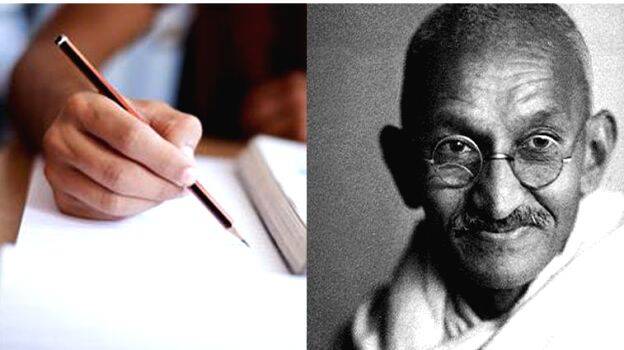 AHMEDABAD: 'How did Gandhiji commit suicide?' This was a question that appeared on the 9th standard question paper of Sufalam Shala Vikas Sankul schools in Gujarat. The controversial question was asked during an internal exam organised by the school authorities.
Soon after the question paper became controversial, officials announced that an investigation will be conducted regarding the issue. Sufalam Shala Vikas Sankul is a cluster of self-financed schools in Gandhinagar that gets grants from the state government.
According to Gandhinagar district education officer Bharath Vadher, the question papers were set up by the management of the schools."A cluster of self-financed schools and those getting grants included these two questions for internal assessment exams held on Saturday. These questions are highly objectionable, and we have initiated an inquiry. Action will be taken after the report comes in," he said.