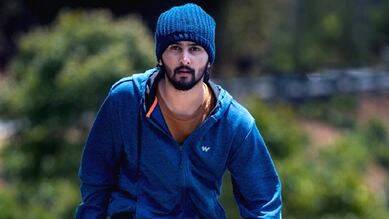 KOCHI: Popular Malayalam actor Shane Nigam on Wednesday revealed that he has received a death threat from the producer of his film. Shane has posted a live video in which he says that producer Joby George of Goodwill Entertainments has threatened him for not maintaining the getup for his film.
"Joby George, the producer of my film 'Veyil' behaved rudely towards me and threatened to kill me for undergoing a getup change for another film called 'Qurbaani'. He has also verbally abused the producer of Qurbaani. I am fed up I think I am facing this situation only because I happened to be Aby's son," said a teary-eyed Shane.
The actor also said that he has handed over a complaint to the Association of Malayalam Movie Artists.