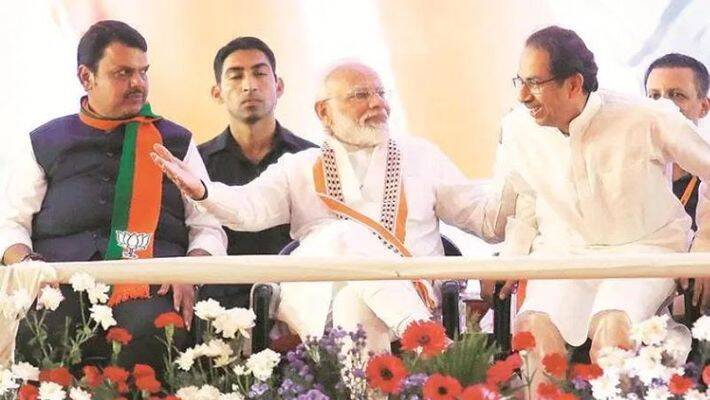 MUMBAI: The Shiv Sena on Sunday sought to know why top BJP is organizing so many rallies of Prime Minister Narendra Modi in Maharashtra despite Chief Minister Devendra Fadnavis' claim that there is no challenge from any opposition. It was Shiv Sena's Rajya Sabha member Sanjay Raut who raised the question through the party's mouthpiece, 'Saamana'.
"The chief minister has been asserting that the opposition 'does not exist' anymore in the poll campaign. The question then arises about the motive behind some 10 rallies of (Prime Minister) Modi, 30 of (Union home minister) Amit Shah, and Fadnavis himself holding 100 rallies across Maharashtra," he said.
The article also said that Aditya Thackeray's presence in the election can lead to great changes in the political setup of the state. Aditya Thackeray will be contesting in the election not just to become a member of the assembly, but also to lead the entire state to great progress, it added.