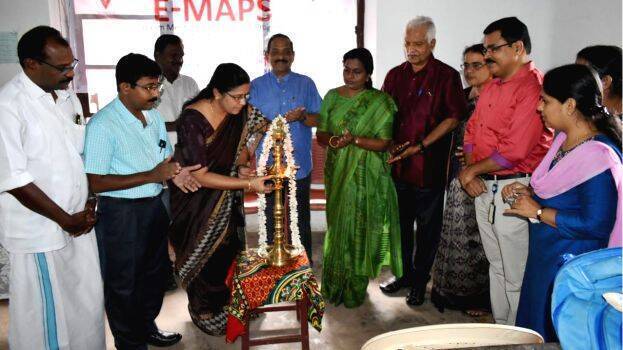 THIRUVANNATHAPURAM: If a person does his duties in each phase of his life with completeness and noble thoughts, he will keep on getting the fruits of that action, APJ Abdul Kalam Technological University Vice-chancellor Dr Rajasree has said.

Dr Rajasree, who is also an alumnus of Fort Mission Girls High school, was inaugurating the training series of E-MAPS (Exam Mending And Assistant Programme for Students) at the school on Monday.

A joint venture of Thiruvananthapuram YMCA and College of Engineering 1987-91 batch alumni organisation - Light House, E-MAPS has been envisioned for the tenth standard students of selected government/aided schools in Thiruvananthapuram to help them be at ease while facing exams.

The organisers of the event informed that the programme, which is into its fourth consecutive year, will be extended so as to benefit 1500 students in 14 government/aided schools including those in urban area.

YMCA president James Joseph, YMCA high school programmers chairman Bency V Thomas, Light House Chairperson Dr Girija, Secretary Shibu Mathew, Headmistress Mariamma Mathew, PTA president Krishna Kumar and YMCA secretary Bitty Varghese also spoke on the occasion.

Thiruvananthapuram Team Academy director Fr Gheevarghese Mekkattu conducted the class.