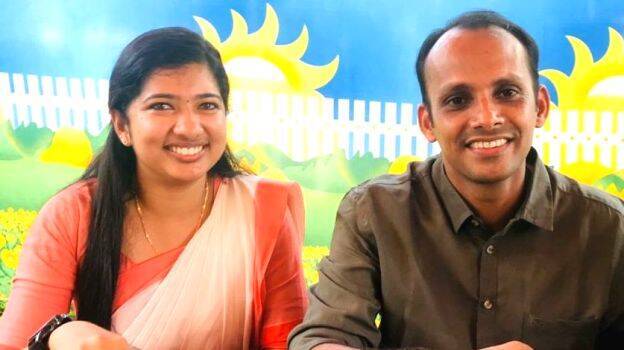 KOLANCHERRY: From the three-men batch of unmarried MLAs in Kerala Assembly, one is going out, leaving behind Roji M John and Kovur Kunjumon. That person is Moovattupuzha MLA Eldo Abraham.
The marriage will happen on January 12 at 11 am at Moovattupuzha Kunnakkurudi St George Jacobite church. The engagement was on last Sunday. The bride is Ayurveda eye specialist Aagi Mary, who is also an voter in his own constituency.
The Cupid struck when Eldo went to inaugurate Aagi's clinic at Kallurkkadu. For him, it was love at first sight. He didn't wait to go through that prolonged love phase; he straight away went to her parents and convinced them of his intention, despite the fact that Eldo (42) is a Jacobite and Aagi (29) is a Catholic.
"My wedding will be the one that befits a communist. After the marriage in the church, there will be a tea party at an easily-approachable venue at Movattuppuzha. There are thousands of unforgettable names… who walked with me at hard times… who held my hands and led me forward.. who mopped my tears. In that very important day in my life, their presence will be valuable for me….," Eldo said.
Eldo's parents are today one of the happiest couples as years of their prayers to see him married would come true soon!