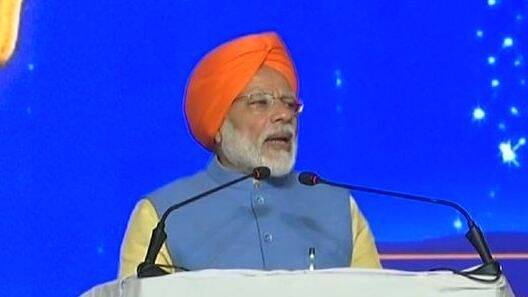 DERA BABA NANAK: While attending the inaugural function of the historic Kartarpur corridor, Prime Minister Narendra Modi on Saturday thanked Pakistan PM Imran Khan for respecting the sentiments of Indians.
"I would like to thank the Prime Minister of Pakistan, Imran Khan Niazi for respecting the sentiments of India. The opening of the Kartarpur Sahib corridor before the 550th birth anniversary of Guru Nanak Dev Ji has brought us immense happiness," he said. The remark was made by the Prime Minister during the inaugural function at Dera Baba Nanak in Gurdaspur.
The cross border pathway was inaugurated by PM Modi and Imran Khan separately in their respective countries.