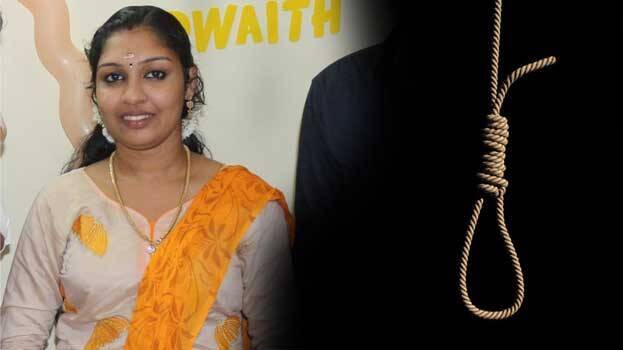 THIRUVANANTHAPURAM: Days after a 24-year old housewife was found dead at her husband's house in Kottarakkonam, relatives have come up demanding investigation about the death. The dead, Anju (24), was found hanging on Tuesday afternoon.
According to relatives, Anju's husband Suresh Kumar used to regularly quarrel with her. Suresh, a civil police officer, is currently serving as a watch and ward at the Kerala Legislative complex. The couple, who got married in 2016, have a two-year-old child. Anju's parents said that she had visited them on the day before her death. After discussing her plan to join for PSC coaching, she went back to her husband's house, her father said.

Though Anju had called her parents on Tuesday morning, she did not give any hints about quarrels or tensions in the house, relatives said. Her parents came to know about the horrific news only at that night when Suresh sent them a message that read, 'Your daughter has been found hanging.' Upon reaching Suresh's house, they found her lying dead on the floor.
On the day of her death, the couple had quarreled over a glass bowl placed on the table, sources said. Following this, Suresh had beaten her. As per reports, Anju's two-year-old son has testified this. Soon Anju's relatives came up demanding a detailed investigation. Meanwhile, Suresh and his family members claim that Anju committed suicide by hanging.
It must be noted that police have secured Anju's laptop and mobile in connection with the case. Sources suggest that the laptop contains several details about the tortures that Anju had undergone at her husband's house. Relatives also said that Suresh's family members did not allow Anju to enter the kitchen and prepare food for her child during her menstrual periods.
According to the relatives, the police haven't shown much seriousness regarding the case. They also added that they will soon approach the Chief Minister demanding appropriate action to ensure proper investigation.