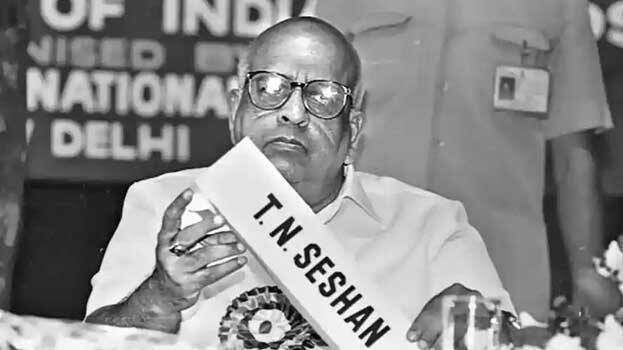 CHENNAI: Former Chief Election Commissioner (CEC) of India Tirunellai Narayana Iyer Seshan passed away (86) on Sunday. Seshan, the country's 10th CEC, had served from 1990 to 1996.
Seshan is particularly known for introducing various reforms such as the Model Code of Conduct to the election system in India. These reforms continue to be an integral part of the elections in the country.
A retired IAS official of Tamil Nadu cadre, Seshan was the recipient of the prestigious Ramon Magsaysay award in 1996. Seshan had also served as the 18th Cabinet Secretary in 1989.
Seshan, who was born in 1932 in Thirunellai in Palakkad district, completed his graduation from Madras Christian College. He also earned a master's degree in public administration from Harvard University.