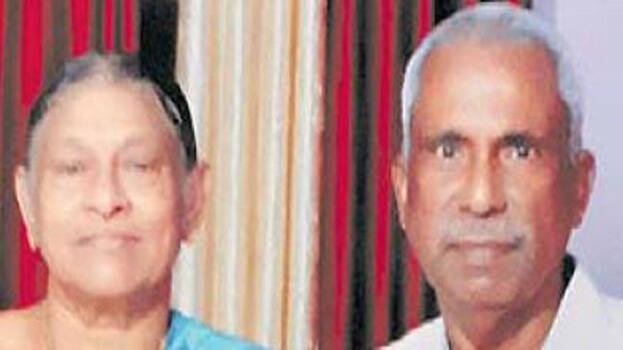 CHENGANNUR: An aged couple staying alone was found brutally murdered with some harsh weapons. They have been identified as K P Cherian (Kunjumon 75) and his wife Lilly (70) of Venmani.
The incident came to light in a search by a friend and their relative Tuesday morning. Cherian who suffered a stroke was out from it and was in the habit of going for a morning stroll. He was not found this morning when his friend came to accompany him. He soon contacted Cherian's relative M M Chandy (kochubaby) staying nearby. Chandy noticed that the lights were not switched on last night. When the two reached Cherian's house found the milk in the sit out. When they came at the backside, they found the door lying open. When they entered inside, found the body of Lily lying in a pool of blood. n. They soon informed the Venmani police. In a search conducted by the police, found the body of Cherian at the store room outside the house. He was murdered with an iron rod.
A police team and finger print experts examined the house. A team led by SP K M Tommy, DySPs Aneesh V Kora, R Binu and Chengannur circle inspector M Shibulal reached the spot. They have not been possible to verify what has been lost from home. Neighbours said some Bengalis were seen there the other day. Their work pieces are kept at the back of the house. The police have launched an investigation focusing them. The couple's children are all abroad.