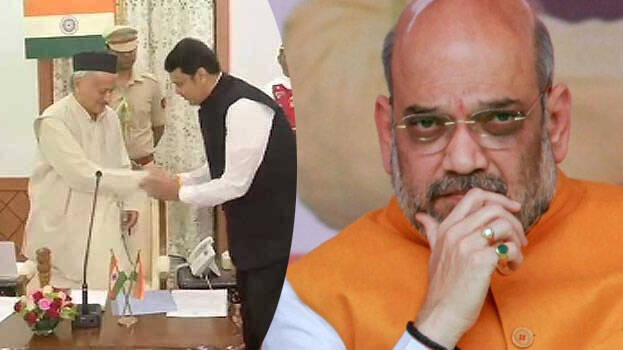 MUMBAI: The beginning of the end of the impasse of government formation in Maharashtra was after home minister Amit Shah's return to Delhi from Jharkhand on Friday. Marathon discussions were held at his residence late into night which went up to 3 am. Reports have surfaced that the BJP leadership held talks with Devendra Fadnavis and Ajit Pawar over phone.
The central home secretary reached the Rashtrapati Bhavan at 5 in the morning with an order withdrawing President's rule in Maharashtra right after the talk between Ajit Pawar and BJP proved to be successful. President Ramnath Kovinth signed the paper at 6 am. Though the Rashtrapathi Bhavan released a notification, this was kept a secret.
Devendra Fadnavis and Ajit Pawar reached Rajbhavan and swearing in ceremony followed. The public came to know about the turnaround only after this.
Though Sharad Pawar claims that the NCP coalition with BJP is not with his knowledge but the decision of Ajit Pawar, there is a cloud of suspicion over it. Sharad Pawar recently met the PM Modi which was said to be a meeting to talk about the problems of farmers.