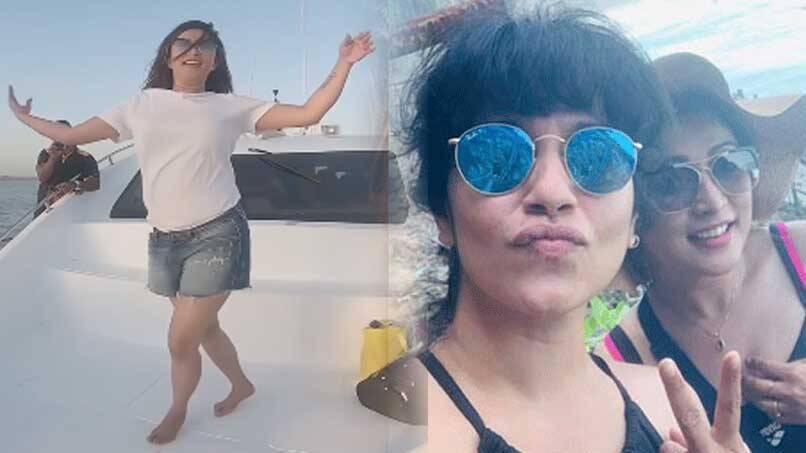 Archana Suseelan is an actress who is a well-known figure in cinema-serial field while Renjini Haridas is one of the top-rated Television anchors. Recently, both had made a trip to Indonesia. The video of their trip, captioned "When in pain, just chill!!" is going viral on social media.

The videos have been released as episodes.

Renjini herself has shot the video with her own narration of numerous interesting moments and amazing sights in the background. In the first episode, Ranjini had shared the video of a monkey snatching away phones from them and their attempts to retrieve them.

The latest episode features Archana's dance in a boat in the middle of the sea. She shakes leg to the tune of 'Thum Paas Aayee..' from Shah Rukh Khan's hit movie Dilwale Dulhania Le Jayenge.