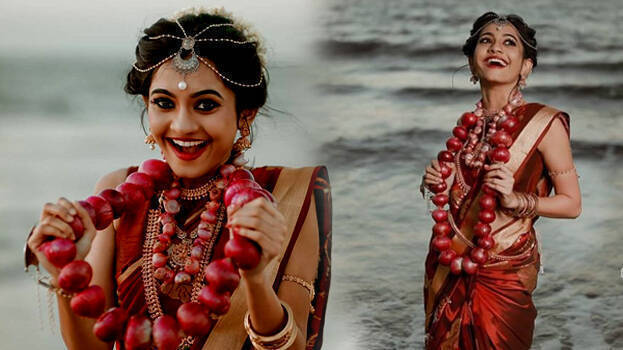 Seems it is the time of photoshoots. Save The Date, Pre-Wedding Photos, Post-wedding photos are the trends now. Though there are also criticisms that such photoshoots are exceeding limits, the new generation cares for them.

The couples posing for the photoshoot most often do it much much better that what models or actors would have done it. Sometimes contemporary issues also becomes the theme of wedding photoshoots. One such photoshoot has now appeared on social media.

It is the one in which a bride appears wearing onion garland. The photoshoot has been done in the context of rising onion prices.