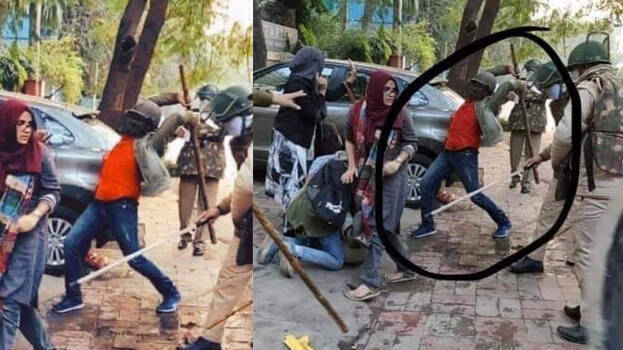 NEW DELHI: The protest against Citizenship Rights bill in Jamiya Milia University turned violent only last Sunday. The police had come under fire for allegedly entering the university campus without permission of university authorities and thrashing students/teachers using lathis.

The pictures and videos of the protests and baton charges had also started appearing on social media. Among them the photo of one unidentified man in red shirt, wearing helmet and police jacket and who is about to beat students, had gone viral.

Many had questioned the identity of this man on social media. Some even asked whether he is a terrorist. Now, former Supreme Court justice Markandey Katju has tweeted: Could anyone tell me the identity of this man.